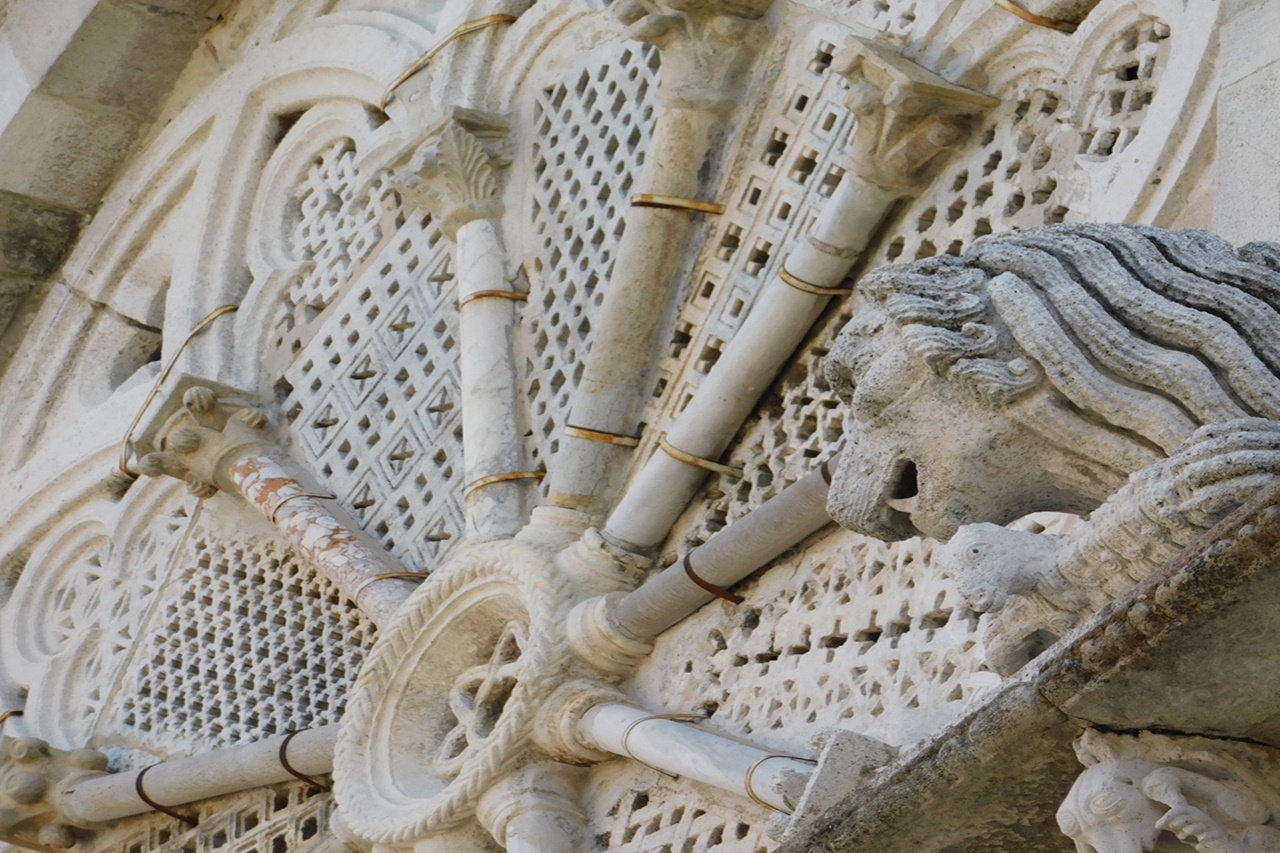 Troia is a town that is surely rich of real artistic beauties, but it's advisable to focus on the wonderful Cathedral, an Italian Romanesque mosaic that has Byzantine influences and Eastern European marks. It is dedicated to the Assumption of the Blessed Virgin Mary, it was built on a Byzantine basis (from 1106) and commissioned by the bishop William II.
From the architectural point of view, the rose window is what catches everybody's attention, thanks to its undeniable characteristic beauty and its symbolic value: the eleven columns (the apostles) that constitute it radiate from the centre (Jesus Christ) in equal angles, like a frame, whereas the eleven wedges are decorated with twenty-two different decorations, producing a lacy embroidery effect.
In addition to the rose window, the bronze doors differentiate the Cathedral from the other numerous ancient churches in Italy. It was the architect Oderisio da Benevento who designed the main bronze door of the Cathedral with the aim of completing the facade and celebrating the greatness of the bishop.
The interior is divided into three naves with marble columns and a particular apse. At the same time, the Latin cross apse constitutes the slightly shifted head of a human figure which recalls that of the suggestive crucified Christ.