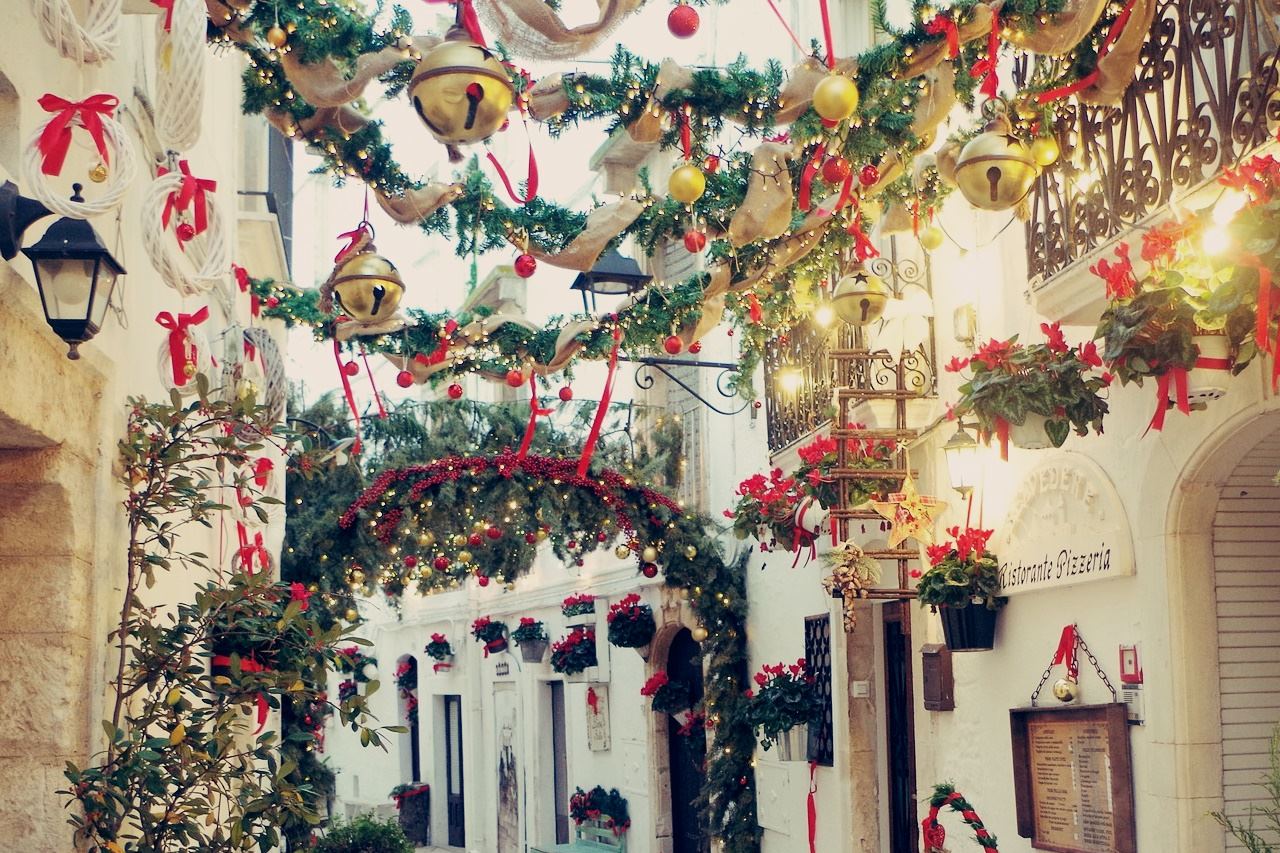 Can you hear it? Can you smell it? Yes, we are talking about Christmas.
What is the best place where you can discover the real meaning of Christmas? In Apulia, obviously. We'll lead you on the discovery of a region where the magic of Christmas is true.
City centres are hosting Christmas markets with several wooden booths alongside huge Christmas trees and lights which are hanging in the streets. You can also watch many street performances and local dances.
Concerts, children's and adults' choirs, religious rites and obviously loads of different dishes: you're probably wondering what Apulia has to offer at Christmas. Apulia always offers something at any time, especially if we talk about food! Indeed, there is a great deal of food worth tasting.
Grandmothers and women of all ages start cooking a month before. You should absolutely taste the so-called "cartellate", which are fried rose-shaped puff pastry plunged into vin cotto.
Christmas comes but once a year, so don't waste your time. It is much easier and more heart-warming to truly immerse yourself in the magic of the festive period and to spend it with your loved ones.
We wish you a delicious Christmas. Apulia is waiting for you!
[Il video verrà aggiunto qui]
Credits:
Photos: Laura Ruberto is the copyright owner of some pictures.
—
Track Info:
-Title: Jingle Bells by Kevin MacLeod
Genre and Mood: Holiday + Bright (Youtube)
-No copyright music: Christmas Instrumental (Free Download-Youtube)