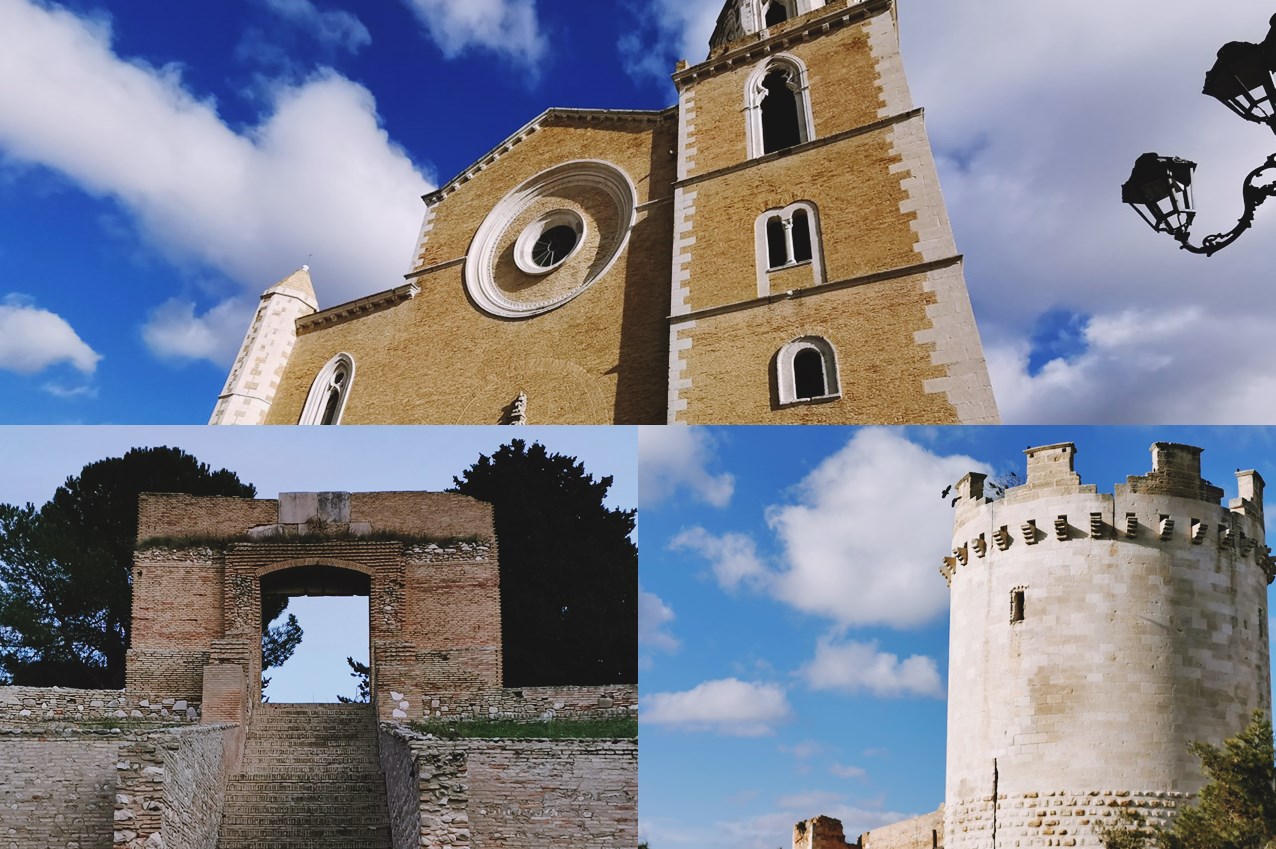 Located upon a flat knoll in the Tavoliere Plains, near the foot of Daunian Mountains, Lucera is an ancient city full of historical sights.
The main monuments include:
The Cathedral, located in the centre of the town, is dedicated to the Assumption of the Blessed Virgin Mary. Before this church had been built, there was a mosque where the Saracens from Sicily exercised their islamic belief, but it was destroyed in 1300 after the enslavement and massacre of this population under Charles II of Naples. He later commissioned another church which was completed in 1317.
The Suevian Angionian Castle was commissioned in 1233 by  Frederick II, the Holy Roman Emperor, who decided to lead the Saracens rebels from Sicily to the town of Lucera. It was built on the foundations of a Romanic cathedral and the walls were added later by Charles I of Anjou.
The Roman Amphitheatre dates back to the Augustan Age and it is older than the Colosseum of Rome. Its construction was commissioned and financed by Marco Vecilio Campo. It can host up to 18,000 people.
Now, have a little taste of Lucera with our video below:
(video inserito qui)