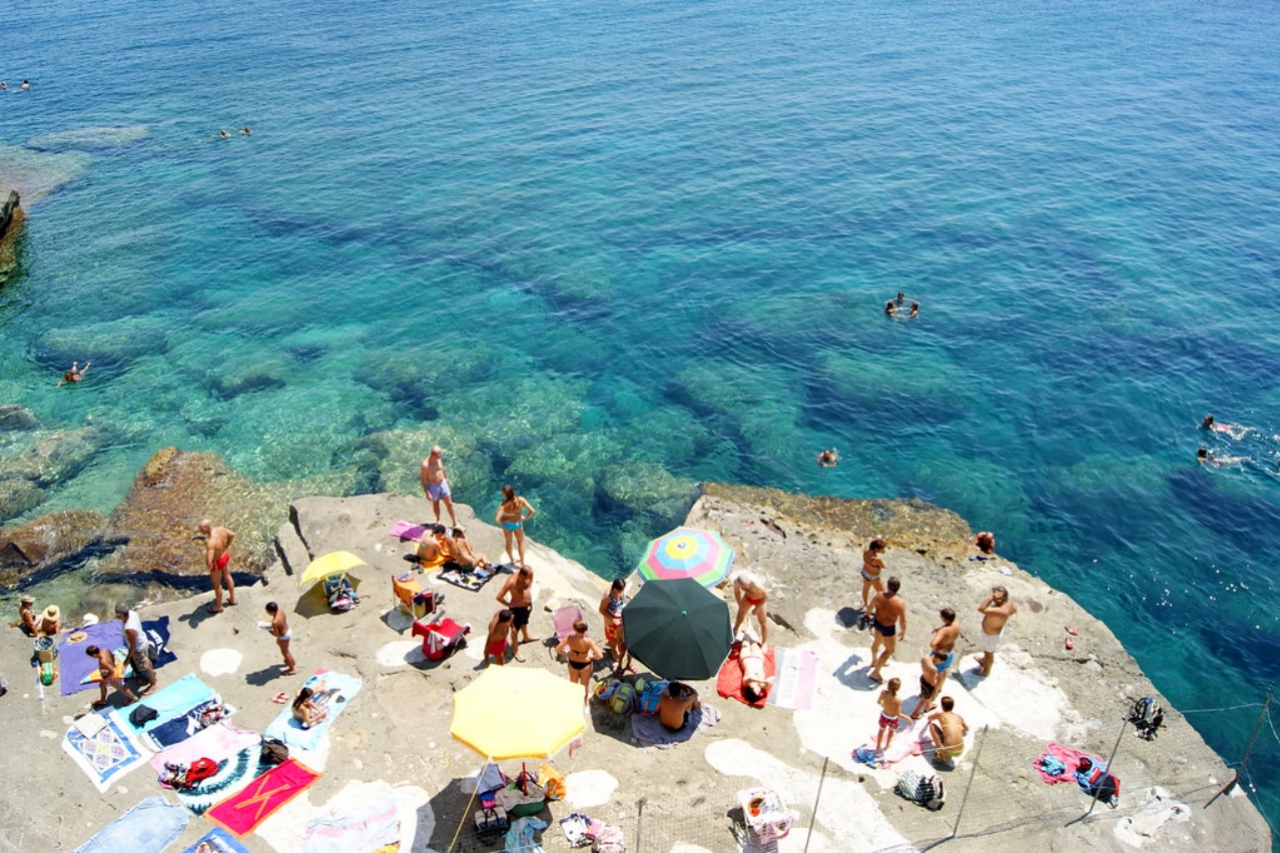 WHAT AND WHERE IS IT
Santa Cesarea is a beautiful village with about 3000 inhabitants and it's located in the province of Lecce, in Apulia, on the Eastern coast of the Salento peninsula.
This small village sticks out the sea and it's famous for its thermal water, that gushes from four natural cavities, at approximately 30 degrees. In summer it hosts lots of tourists, along a coast with a particularly beautiful cliff, in so much as, according to enthusiasts, it's one of the most interesting destinations not only in the province of Lecce, but all over Apulia.
WHAT TO SEE
The suggestive and romantic scenery is full of overhanging rocks, caves and small bays. Undoubtedly, the most attractive seashore is "Porto Miggiano", where you can swim in the transparent see.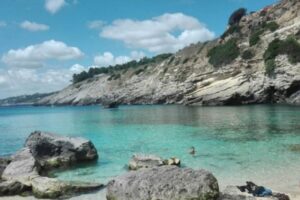 A noteworthy beach is "Bagno Marino Archi", where you'll find a sea view restaurant.
Like we've already said, the thermal resort is the most famous destination.
For what concerns caves, you must visit "Grotta delle Striare" (''Striare'' stands for witches). After heavy rainfall, this natural cave hosts a little lake.
Furthermore in the Salento peninsula there's a number of towers that served as defences, and in Santa Cesarea there are four of them: Torre Miggiano, Torre Belvedere, Torre Minervino e Torre Specchia di Guardia.
MAIN BUILDINGS
The residential area is reach in houses, built by nobles around the end of the '800. Undoubtedly, among them the most important is Villa Sticchi, a building which was realised in 1885, easy to see because of its dome. Another house that is worthy of attention is Villa Raffaella, built in the main street in the middle of '800 by the Baroness Raffaella Lubelli, as her summer residence. At the top of the village you can travel a fascinating boulevard surrounded by a wood of pine trees and from here you can reach the Belvedere, from which is possible to admire the whole south Salento coast, up to Santa Maria di Leuca.
In the historical centre you can admire the fourteenth-century church ''Madre del Sacro Cuore'' and ''Palazzo Miramare'', located on the cliff with a private access to the sea.
HOW TO REACH IT
The village is 40 kilometres far from Lecce, and there are many ways to get there.
If you are considering getting there by airplane, you need to land in Salento Airport, which is near Brindisi. Once you arrive in Brindisi, there are lots of shuttles to reach Lecce. Here, you can take buses to Santa Cesarea.
If you choose instead to travel by train, you need to book a ticket to Lecce. From Lecce, take another local train until Poggiardo. From here, you can take the bus to reach Santa Cesarea.
If you travel by car, you need to take the motorway until Bari, than exit the motorway and continue the freeway until Lecce. Before entering the city, follow directions to Maglie that will lead you to Otranto and finally to Santa Cesarea.