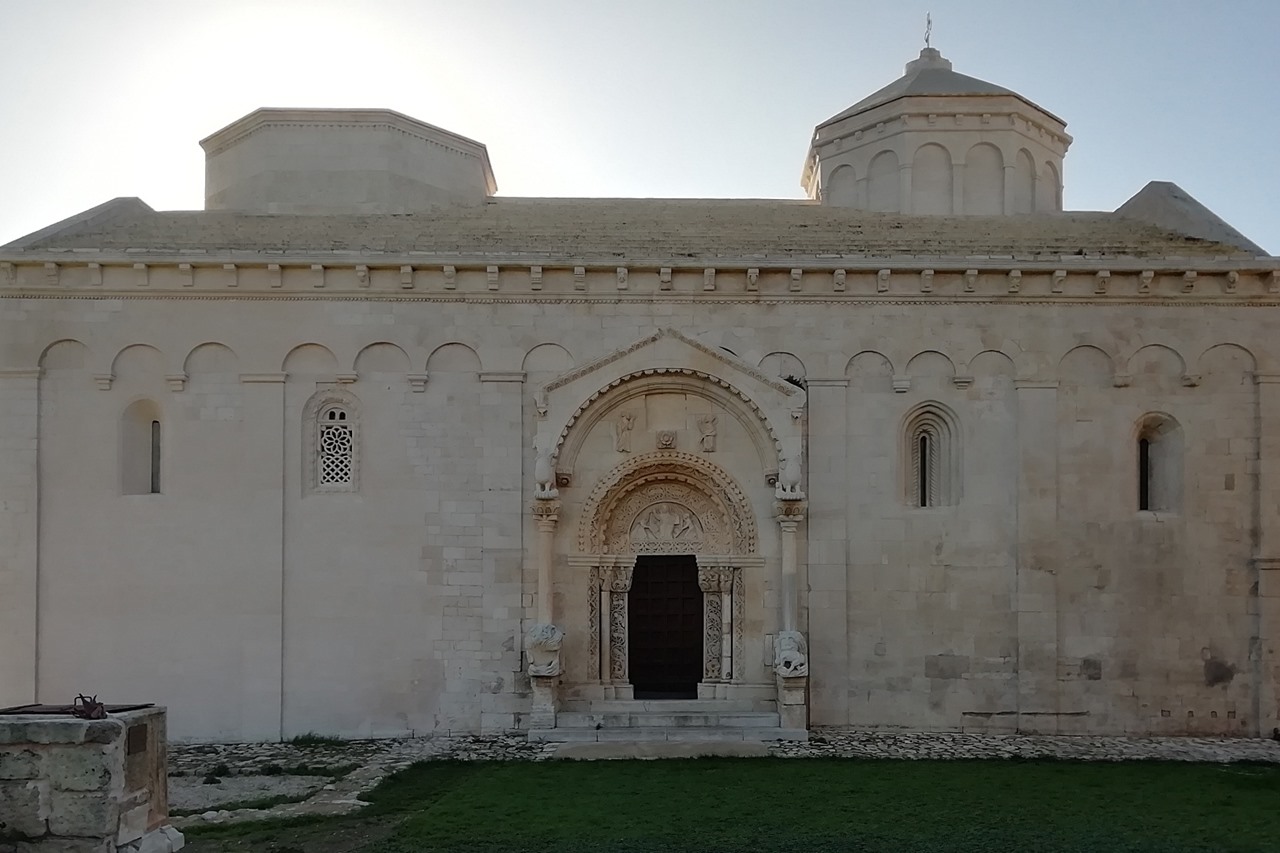 This charming abbey can be considered as one of the most sacred and distinctive places of Gargano National Park, where mystery, astronomy, architecture and faith meet together.
The Abbey of San Leonardo is a Romanesque-byzantine abbey which dates back to the beginning of the 12th century and it is 10 kilometres far from Manfredonia, near the city of Foggia. It worked as both a meeting place for pilgrims who followed the pilgrim route called "Via Francigena" (the road that comes from France) and a shelter for crusaders who stopped there to reach the Holy Land.
However, the main feature that makes this abbey unique in the world occurs every June 21st on the summer solstice day: at solar noon, a beam of light passes through a 11 petals rose-shaped hole which is engraved in the central vault.
[il video verrà inserito qui]