Located in a hilly area of Salento, Oria province of Brindisi, owes a part of his popularity to its Swabian Castle, built in the upper part of the town, at the behest of the imperor Frederick II, between 1225 and 1223.
What's the main peculiarity that makes this castle a tourist attraction? What's behind its walls? Two main legends are known by the fellow townsmen.
The first narrates of a gorgeous and kind-hearted girl, Bianca Guiscardi. Victim of a great envy, witho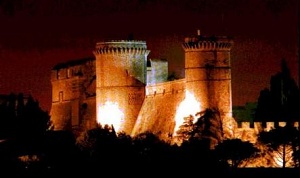 ut knowing, drew the attention of a mighty sir on herself, that turned soon into obsession. The girl refused him many and many times, but his obsession led him to bait her, involving mercenaries into his shady plan: he would get her at any cost.Bianca was so tactful that she could escape and went to the castle, but that humanlike monster, continued following her, killing with his sword whoever would have tried to stop him.In the end the girl realised there was no way out, she felt guilty, aware that she was the reason of the murder of many men, chose to stab herself in the chest in order not to give her body to that murder.Since then, a beautiful ghost, appears into the castle and seems to be curious and whenever gets caught, suddenly vanishes.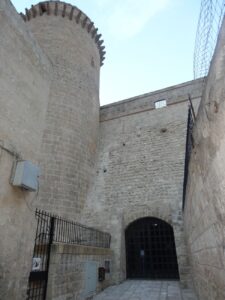 The second one is about castle's origines. There were not a few difficulties constructing it, and its foundations weren't solid enough. Oracles affirmed the necessity of the blood of a innocent creature in order to raise the castle, so a newborn had been separated from her mother. Some citizens says the baby girl had been buried under the foundations, others that her blood has been spread upon castle's walls. Her mother, torn by pain, put a spell on the country by saying: "May you be burning Oria, like my exasperated heart is doing". That's would explain why the city is often shrouded in light fog.