A wonderful region like Apulia, hides many small treasures and a thousand of reasons to be visited. One of these reasons is this small village located on a hill overlooking the green countryside of the Itria Valley, called 'Locorotondo.'
What makes this little village so special is its peculiar and round historic centre, which consists of narrow streets that kind of resemble a maze, you better not get lost otherwise you will never be able to reach your destination, the stunning Mother Church.
THINGS TO SEE IN LOCOROTONDO.
Once you set foot into this magical village you need to let yourself go and allow curiosity to carry you away.
The village is quiet and has a very laid-back vibe which will turn your walk into an unforgettable experience. The white walls of the houses highlight the bright colors of flowers, lavender and aromatic herbs hanging over the balconies, doors and windows. You can stop at the local shops to buy souvenirs such as hand-painted ceramics. Walking through the alleyways you can arrive at the main square which has a beautiful church plus a cathedral made of golden bricks; the perfect place for a perfect happy hour!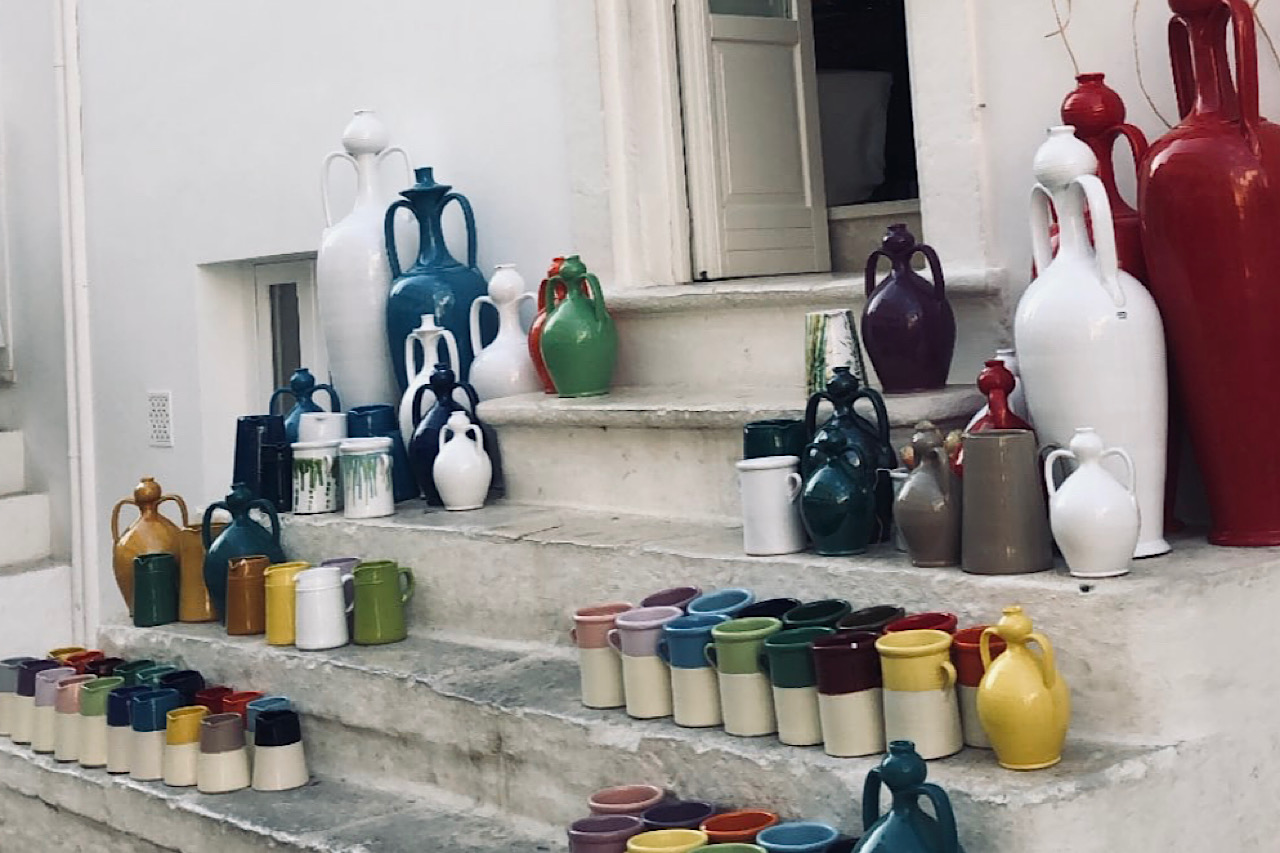 THE TRADITIONAL 'CUMMERSE'.
But what makes this village so unique and different from any other, are the houses in the historic center, characterized by these unusual pointed roofs, which are built through slabs obtained from the subsoil, locally called "chiancarelle".
To be able to discover and learn more about the soul of the village, an initiative called "Under the cummerse" was created, which offers travelers the opportunity to stay in one of the traditional houses equipped with every comfort, a truly mind blowing experience.
LOCOROTONDO DURING HOLIDAYS
Last but not least, I would like to appreciate the beauty that the Christmas atmosphere gives to this village, the streets full of decorations make everything look like a fairy tale!