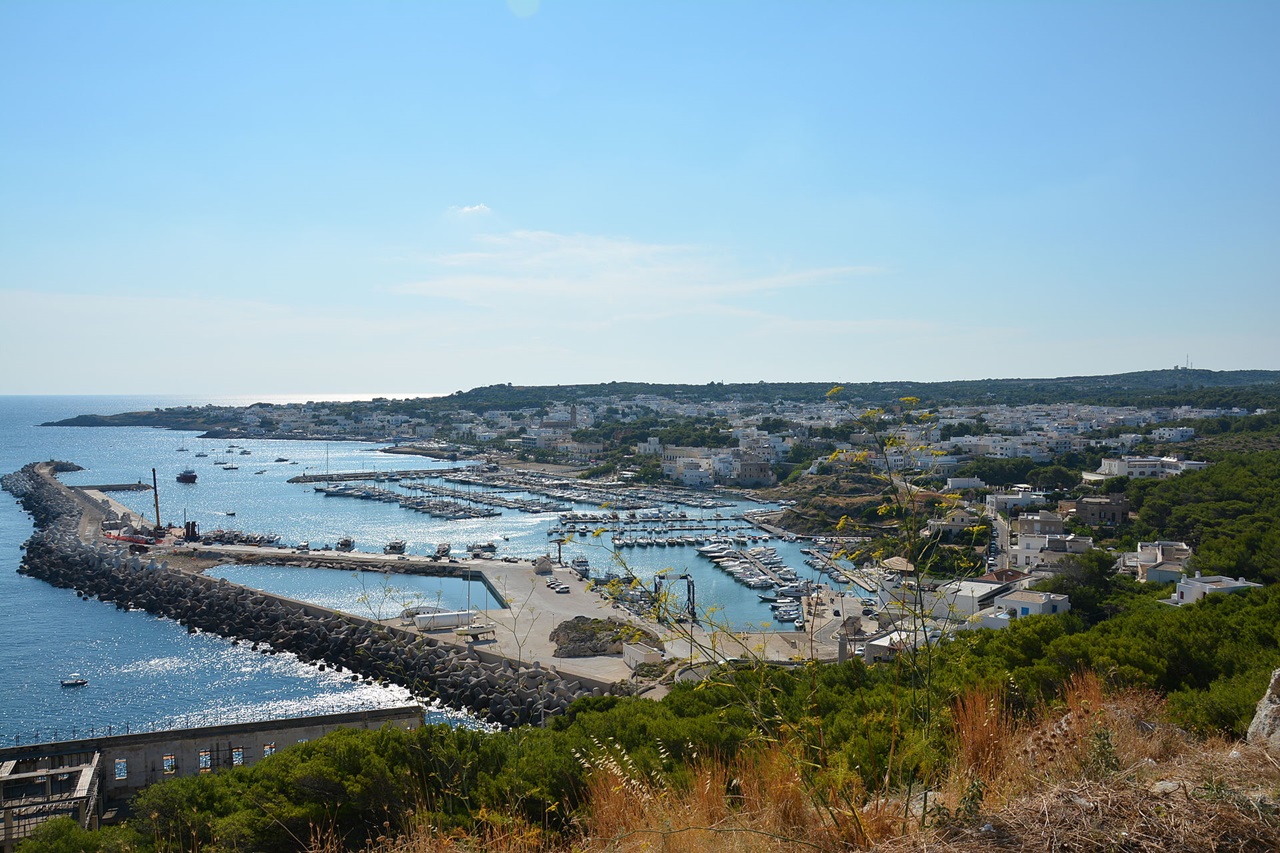 Marina di Leuca is located at the extreme edge of the heel of Italy, between Punta Meliso and Punta Ristola.
For its beautiful and bright position it was already known since ancient times: Greek sailors from the East gave it the name Leukos, illuminated by the sun.
It is easily reachable from every part of Salento, many tourists on holiday in Otranto, Gallipoli, Lecce, choose the Marina di Leuca to spend a few days of tranquillity in the magical paradise between the two seas. According to some legends also the mermaid Leucasia found peace in these places. Along the coasts of the promontory, archaeological finds have been found inside the caves that testify the presence of man in Leuca since the Palaeolithic.
On the promontory of Punta Meliso, where the beautiful Basilica stands today, there was a temple dedicated to the Goddess Minerva. It was the Apostle Peter who on his way to Rome Christianised the pagan temple and dedicated it to Our Lady. A gesture that has consigned the Sanctuary of Leuca to the cult of the faithful all over Europe for centuries until today. Having become Santa Maria di Leuca, for Christians it is the Gateway to Paradise.
A plaque inside the Basilica indicates the passage to Christianity. Not far from the Sanctuary is the Croce Pietrina, an iron cross with two crossed keys of very ancient origin. The promontory of Leuca has therefore always been important because it is an obligatory point of passage to and from the East. Here the Cretans, Phoenicians, Greeks, many Greek, Messapic and Latin inscriptions have stopped inside some coastal caves.
In the 16th century it was also built in the Marina di Leuca as on most of the Salento coast, the Coastal Tower called Torre Vecchia and later known as Torre Dell'Omomorto because of some human bones found afterwards. In spite of this the pirate raids were not stopped. For a long time Santa Maria di Leuca was only the meeting place of many fishermen and only towards the end of 1800 the tourist interest for this splendid inlet was reborn: Leuca then became the summer residence of the Salento and Apulian aristocracy; splendid villas were built in Tuscan, Gothic, Ionic, French, Pompeian, Tuscan, Risorgimento and Moorish style which today embellish the seafront and the landscape of Leuca.
Today Santa Maria di Leuca is one of the most popular places to spend your holidays in Puglia. With the possibility to admire both the sunrise and the sunset on the sea, however well connected to other places such as Galipoli, Otranto, Lecce, Torre Vado and the beach of Pescoluse.